Contact us
Sales and technical consultation
Guangdong area Mr.YIN
188-5129-7757
The yuexi area Mr.XIAO
189-8618-3456
East China and north area Mr.ZHU
188-9846-0808
Central China and the western area Mr.JIANG
188-1915-3018
GZ HQ:020-34567-118
FAX:020-34567-078
EMAIL:[email protected]
ADDRESS:
1638 Xingye Avenue, Nancun Town, Panyu District, Guangzhou
SD series basic welding fume cleaners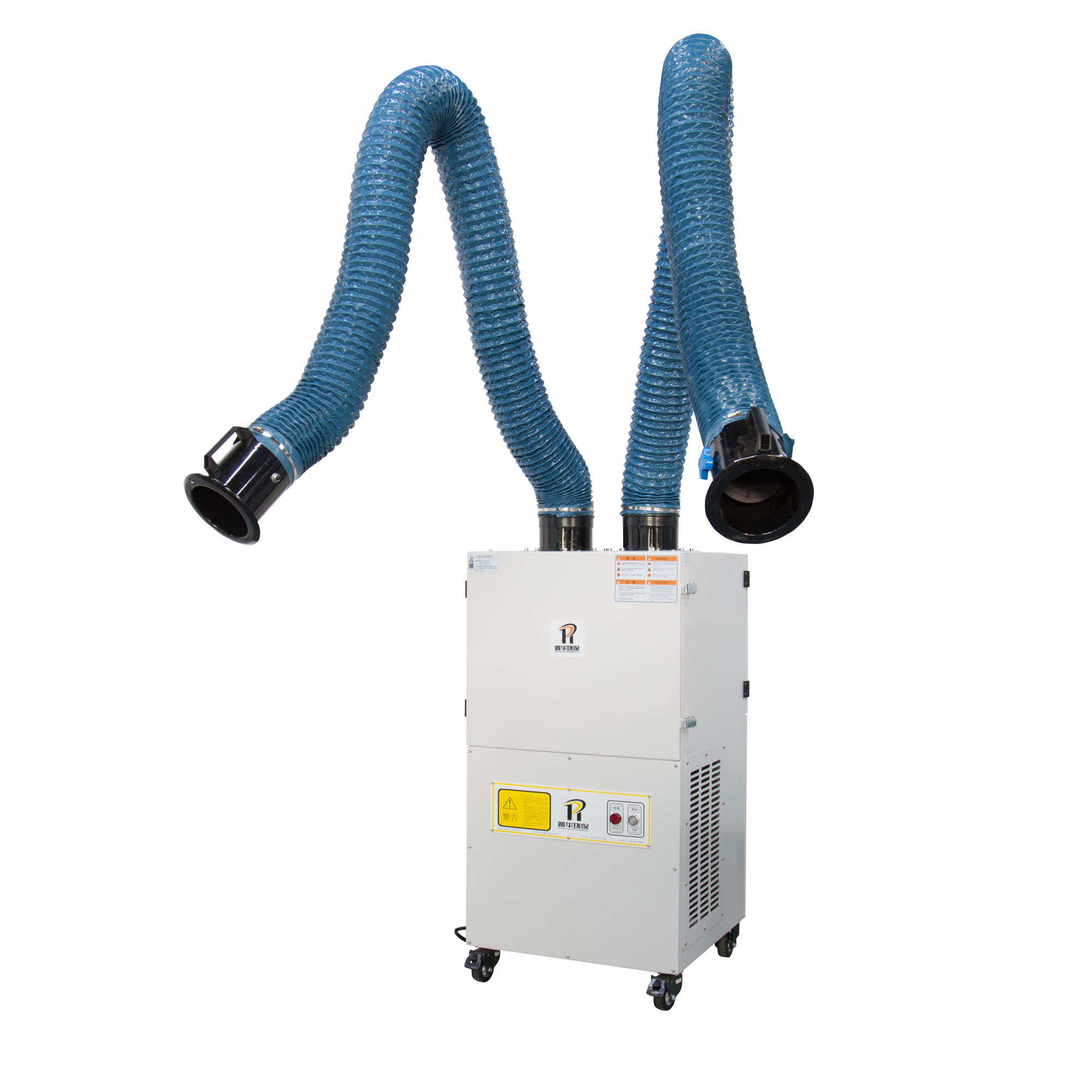 SD series basic welding smoke purifier
Product model:Single, double location of manual arc welding, argon arc welding two shielded welding such as welding dust catcher and filtering

Power: 1.5-3.0 kw 380 v / 220 v
Traffic: 1800-3600 m3 / h
The highest pressure: 2400 Pa
Filtration precision: 3 um & 99.9%
The number of suction arm: single arm or both arms

SD series - reinforced welding smoke purifier
SD series heavy-duty welding smoke purifier cartridge filter, large flow rate as distinctive features, mobile and convenient, suitable for general machining welding places, specially designed for industrial equipment welding processing, especially suitable for argon arc welding, gas shielded welding and other workplaces. Widely used metal workpiece welding and grinding, cold heading machine, fine blanking machine mechanical processing equipment such as soot.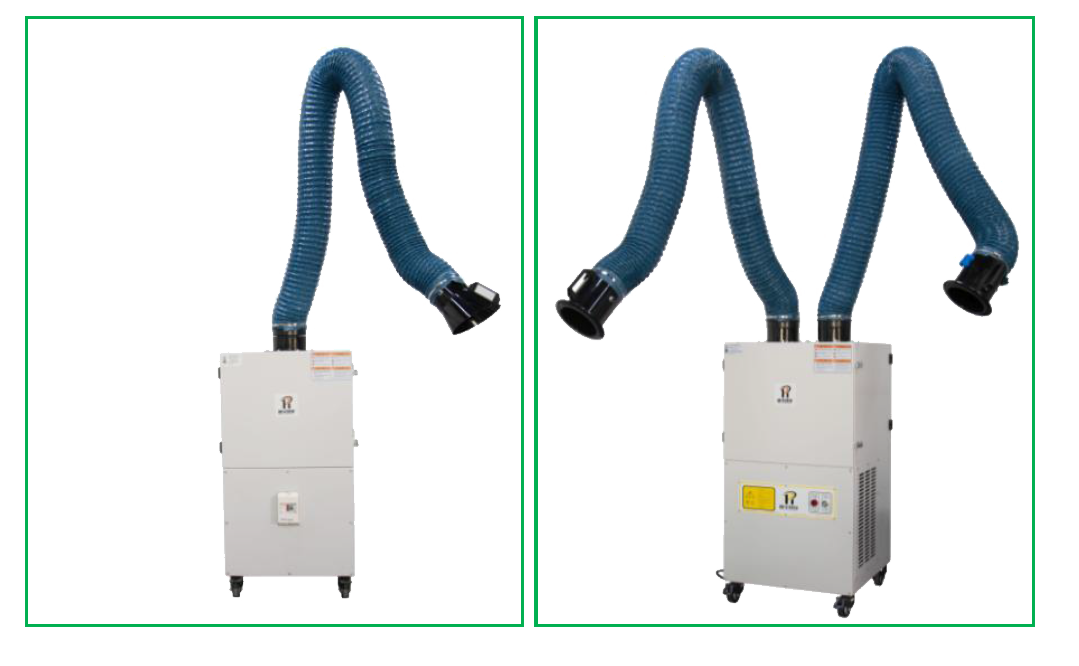 ♦ Siemens motor, continue to escort
Three-phase 380 v voltage power system adopts Siemens three-phase asynchronous motor, special custom aluminum alloy impeller configuration, perfectly combining negative pressure and flow, stable running, low failure rate, noise is small, can continuous working 24 hours a day.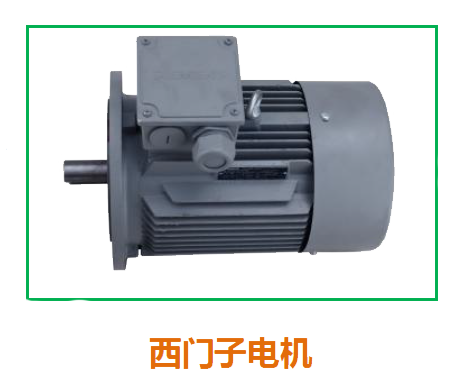 ---
♦ high efficiency filter, refused to dust
Has a variety of optional filter material filter system.
According to the different condition: standard configuration: oil waterproof polyester fiber filter cartridge
Optional: imported PTFE coated filter cartridge, anti-static coating line filter cartridge, cartridge donaldson

---
♦ ash removal system, efficient and reliable
Ash removal system of air gun manually, ash removal (as shown).
SJ series welding smoke purifier line need artificial 迚 soot cleaning operation, in order to avoid the artificial cleaning cartridge outside surface cause dust scattered, the formation of secondary pollution, we have clear grey door on the back of the machine Settings, and opened the door with air gun blowing the inner surface of the filter cartridge dust cleaning can be realized.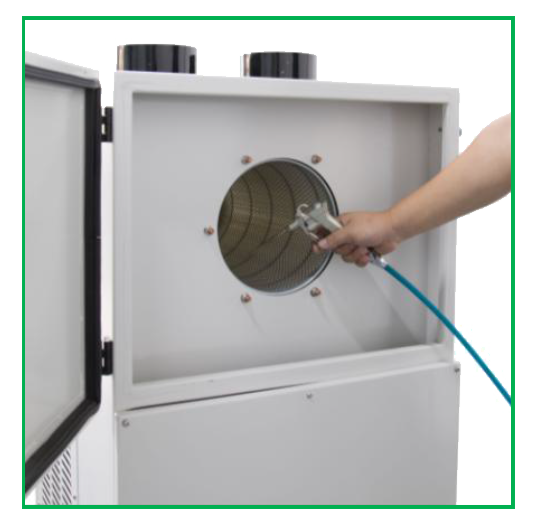 ---
♦ universal inspiratory arm, hover freely
Universal built-in suction arm skeleton, exclusive design, can be 360 degrees 仸 position hover, suction cover wide mask design, can maximum efficiency welding smoke; Suction arm hose adopts advanced polyester material, fire retardant. Optional type horseshoe, hats, etc., can be customized stainless steel material.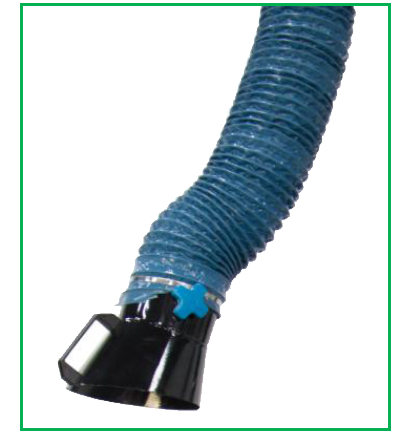 ---
♦ draw-out type dust collecting box, convenient and quick
Dust collection box adopts draw-out type structure, cleaning the dust collected, just open the door when welding slag, take dust collection box, convenient, fast and efficient.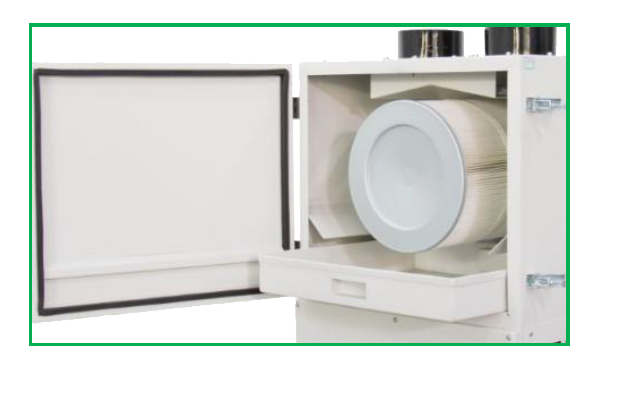 ---
♦ industrial casters, chosen by you
Industrial casters is need customers to buy other accessories, can be optional, reserve equipment mounting holes, simple and convenient installation. Wheels adopt top polyurethane (PU), stent use 2.5 mm pickling board increase stiffener, 4 "castor single can carry 150 kg, wheel surface grain design, enhance skid resistance.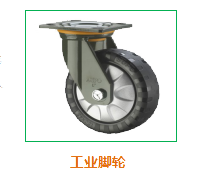 ---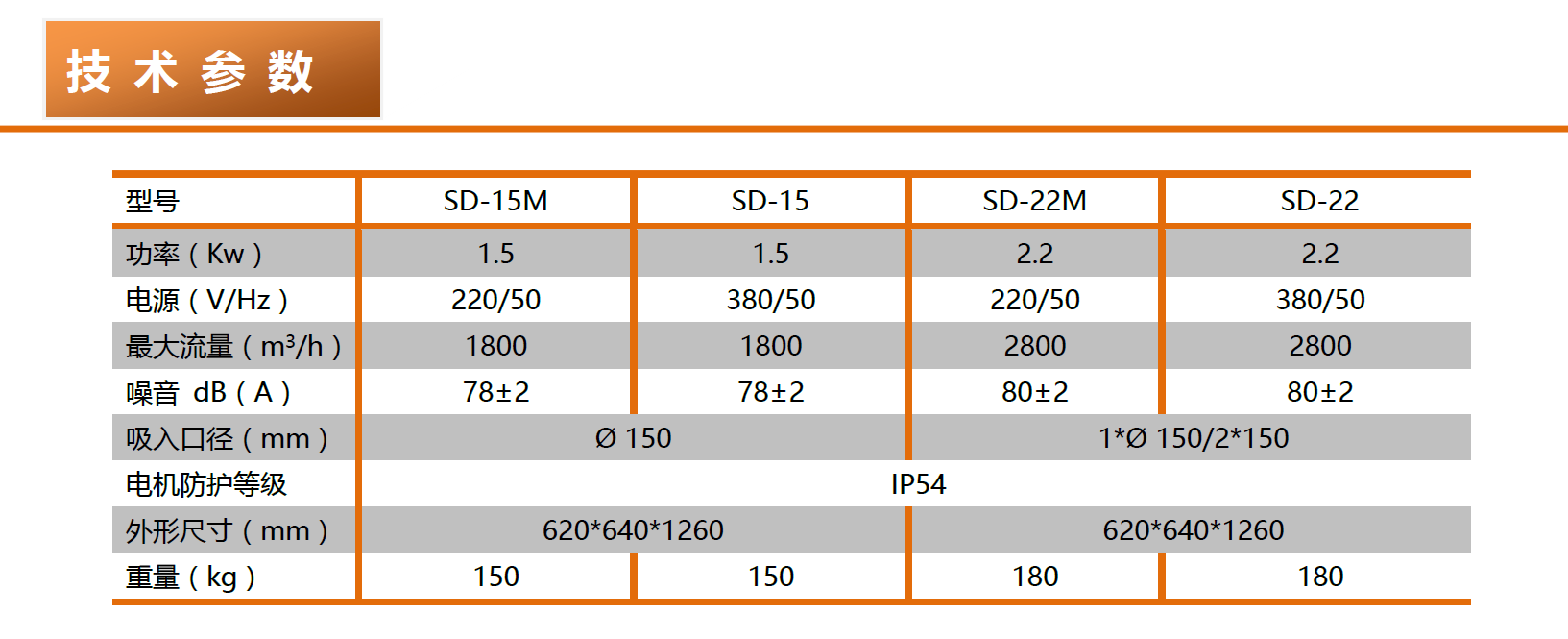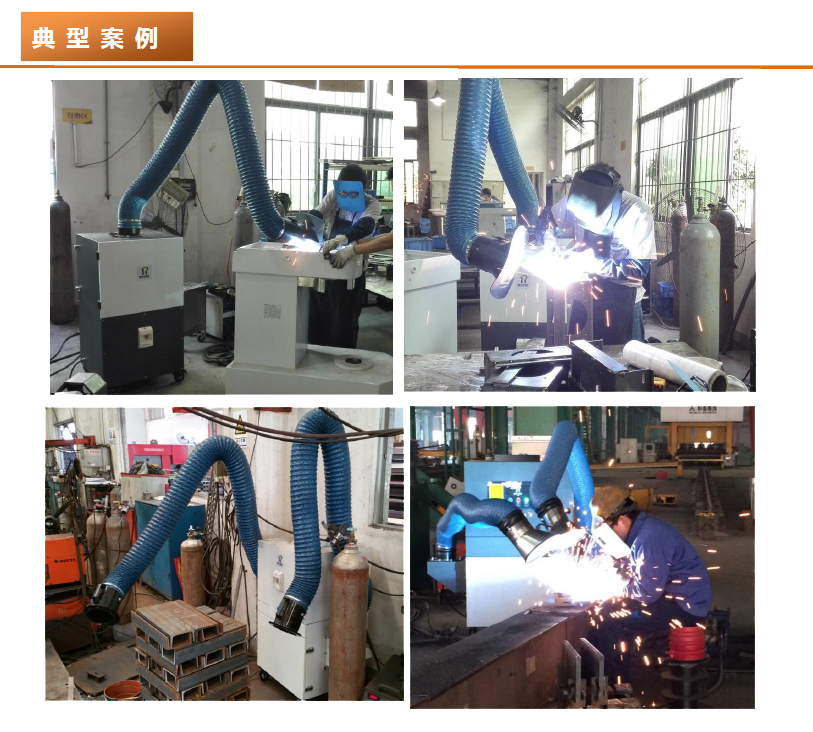 Pagekey:
Befrom:Guangzhou Puhua Environmental Protection Equipment Co., Ltd.
Newstime:2018-03-08