Contact us
Sales and technical consultation
Guangdong area Mr.YIN
188-5129-7757
The yuexi area Mr.XIAO
189-8618-3456
East China and north area Mr.ZHU
188-9846-0808
Central China and the western area Mr.JIANG
188-1915-3018
GZ HQ:020-34567-118
FAX:020-34567-078
EMAIL:[email protected]
ADDRESS:
1638 Xingye Avenue, Nancun Town, Panyu District, Guangzhou
Simple vertical explosion-proof industrial vacuum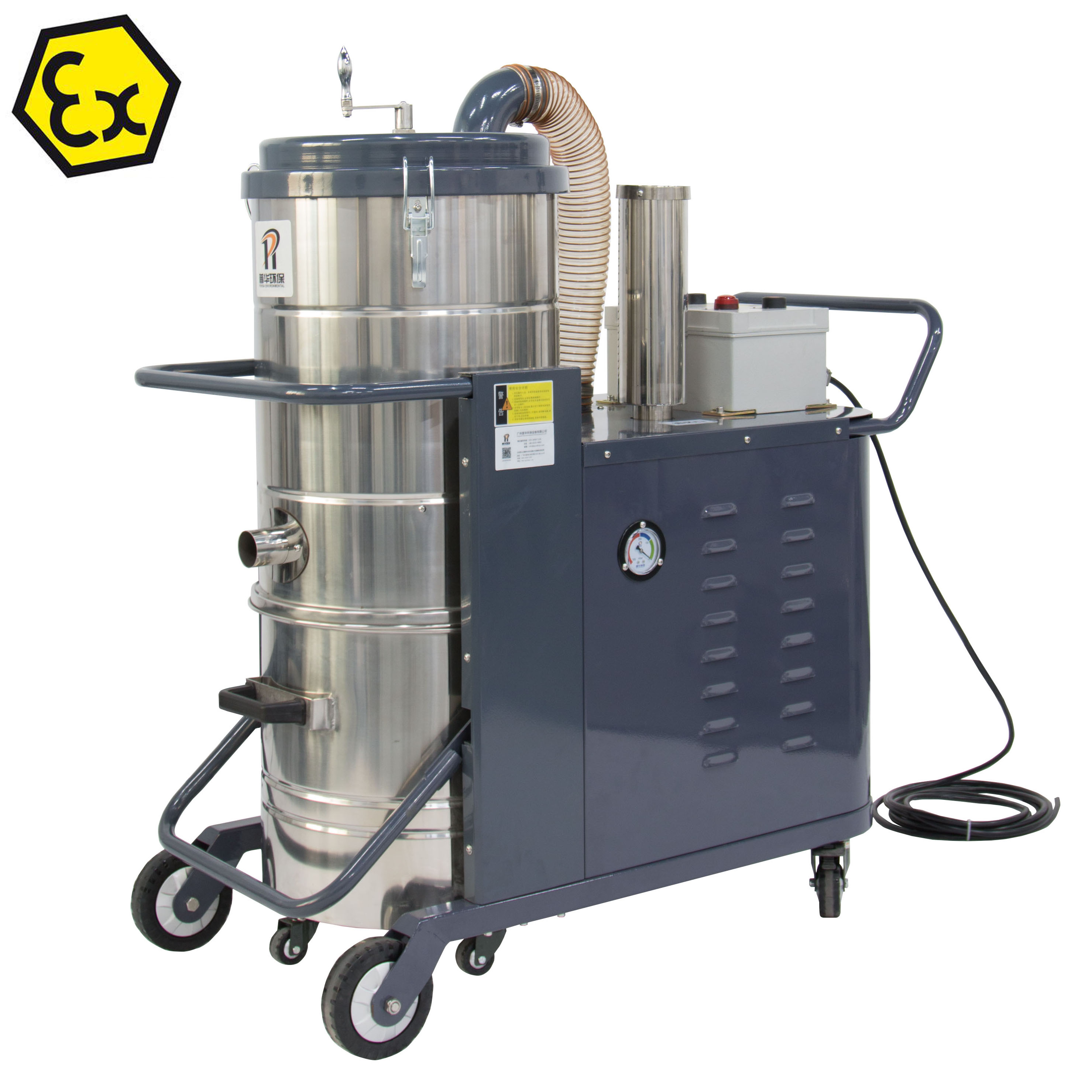 Contracted vertical explosion-proof industrial vacuum cleaner
Product model:
Classic explosion-proof industrial vacuum cleaner
Three-phase power supply, classic structure, smooth and quiet operation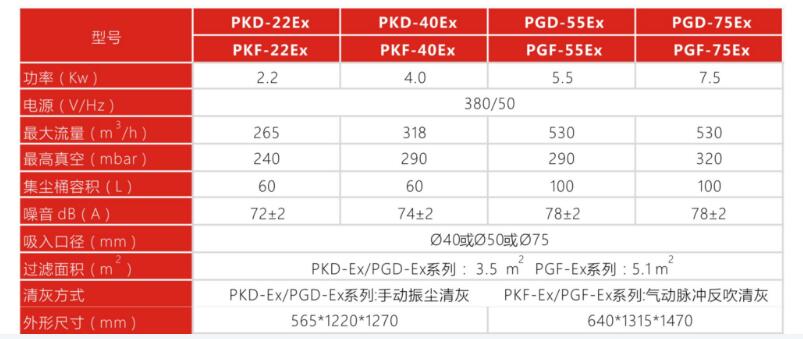 ♦ flameproof motor
Explosion-proof are identified as: ExdIIBT4Gb
High reliability, low noise, long life, can continuous working 24 hours a day.
Pump body adopts aviation aluminum, professional lathe, precision solid, good heat dissipation, fire resistant to corrosion. 100% pure copper coils, choose the international high purity cathode copper; Phosphating blasting surface treatment, electrostatic painting, colour and lustre is uniform, not to drop paint, scratch resistant. It can be used together with pressure relief valve, can be mounted muffler to reduce noise.
♦ antistatic filter cartridge
Antistatic electroplating aluminum membrane material, PTFE coated processing, filtration precision is high
♦ explosion-proof electrical box
Control system adopts the explosion-proof electrical box with explosion-proof certification
Internal ac contactor, thermal overload electrical components adopt schneider brand.
Flameproof explosion-proof electrical box, explosion-proof marks: ExdIIBT4.
♦ vibration dust removal by manually
Applied to PKD - Ex series and PGD - Ex series
Manual vibrating dust ash removal, struck the inner surface of the filter cartridge in turn, make its vibration, so that the adhesion in the cloth bag dust fall off of the surface outside
Simple and quick, the effect significantly, especially for a large amount of fine dust, high cost performance
♦ manually back pulse ash removal
Applied to recent studies done by PKF - Ex series and PGF - Ex series
0.4 ~ 0.6 MPa compressed air in an instant injection of filter tube inner surface, the expansion of the gas cartridge instantaneous deformation, so that the adhesion in bag dust fall off of the surface outside
A complete set of injection system includes electromagnetic pulse valve + nozzle + air tank + pulse control meter, etc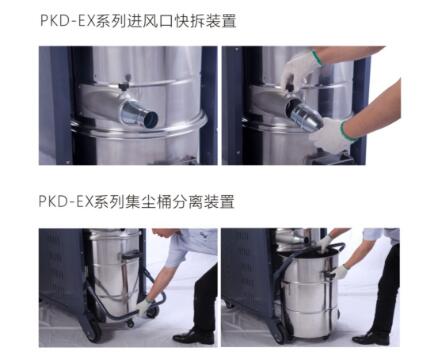 Pagekey:
Befrom:Guangzhou Puhua Environmental Protection Equipment Co., Ltd.
Newstime:2018-02-24